WHANGĀREI HEADS ARTS TRAIL 2022
This is the year of the crossed fingers, maybe crossed toes too…
Easter 2022 will see W.H.A.T. stage its tenth vibrant event showcasing the works of up to 40 Northland Artists, many based in and around Whangarei.
The work will be exhibited in a variety of locations including public halls and private studios spread along 35km of beautiful Whangarei Heads coastline. It is a rare opportunity to see such an impressive collection of work embracing such a diverse and exciting range of media all packed into one easily accessible route.
This year, we are hoping that Covid will take a back seat and we will be able to share our work, our event and our beautiful location with all of our supporters and visitors in a happy, healthy, fun weekend.
* Please take the time to look over our site and explore our Artists, old and new. Near to the date of the event, a map will be made available both online and in print at local outlets so you can find your favourite Artists and work easily.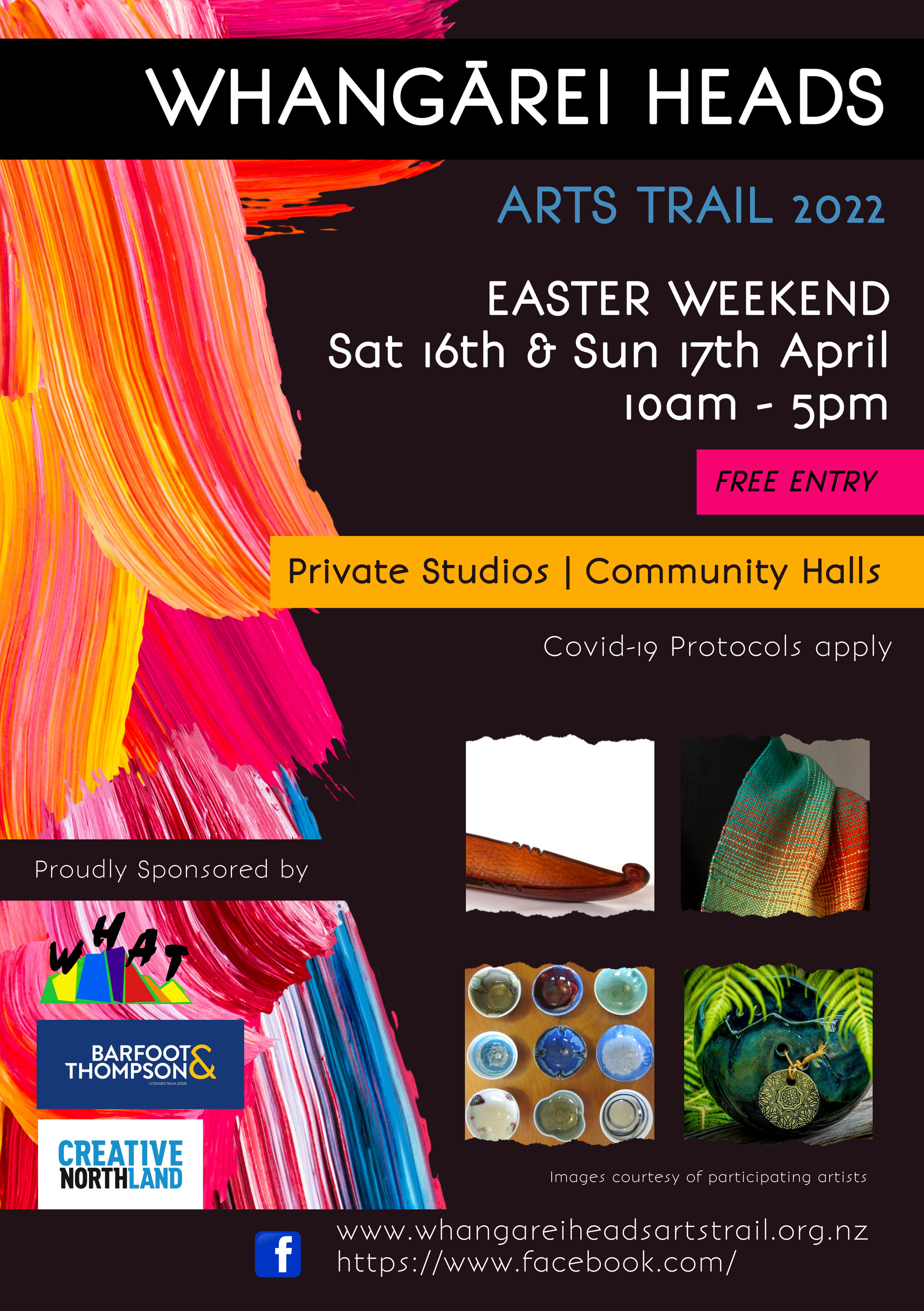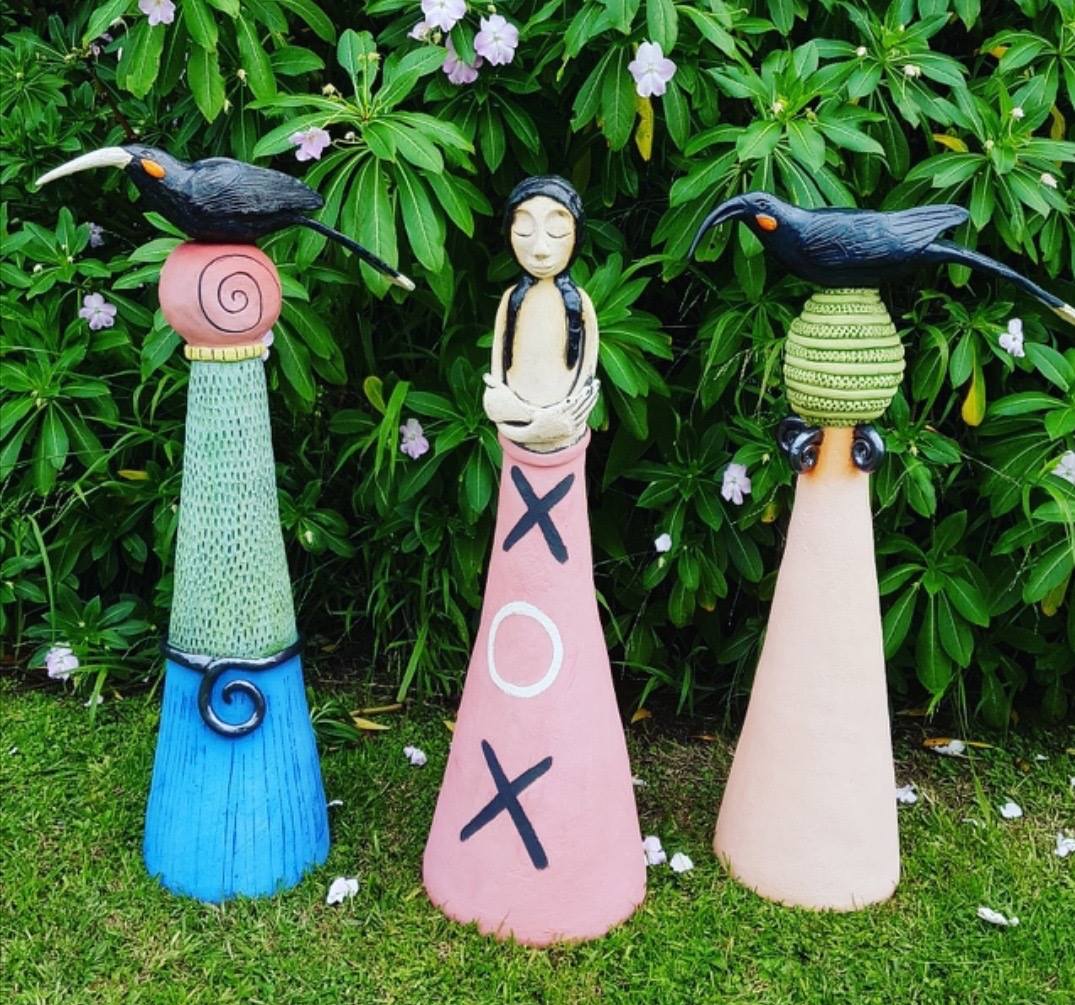 Exhibitors include painters, potters, glass workers, jewellers, photographers, flax weavers, metal workers, woodworkers, sculptors and textile artists.
Each year brings exciting new exhibitors as well as returning local favourites. The quality and price range of participating Artists is as diverse as the media and content. We exhibit work from happy amateur through to nationally known Artists so there is always something for everyone's taste and everyone's pocket.
Like our Facebook Page to get notifications and information about W.H.A.T 22, participating artists and COVID updates.
Each year visitors and artists from all over Northland come to take part in the Whangarei Heads Arts Trail in a vibrant two-day Easter Exhibition.
Artists show their work at a range of private and community locations so W.H.A.T. is the perfect opportunity to buy work direct from the Artist, to see where it was created and talk to the person who created it. As the population of The Heads continues to grow, we are delighted to find more new artists joining us each year.  It's amazing to see the diversity and quality of work that is produced right on our own doorstep. This year, we have 10 new local members exhibiting with us and several new guest artists who are joining us for the first time.
The trail starts in Onerahi and ends at Ocean Beach. Entry to all studios and community venues is FREE! To make the most of your visit, purchase a handy trail guide in advance to support the longevity of the event and to plan your day.
If you have not been to visit Whangarei Heads the 'Arts Trail' weekend is a great time to do so. There are pristine white beaches, amazing coastal walks, great food and beautiful places to stay. If you are an Artist yourself why not contact us and ask about guest status.