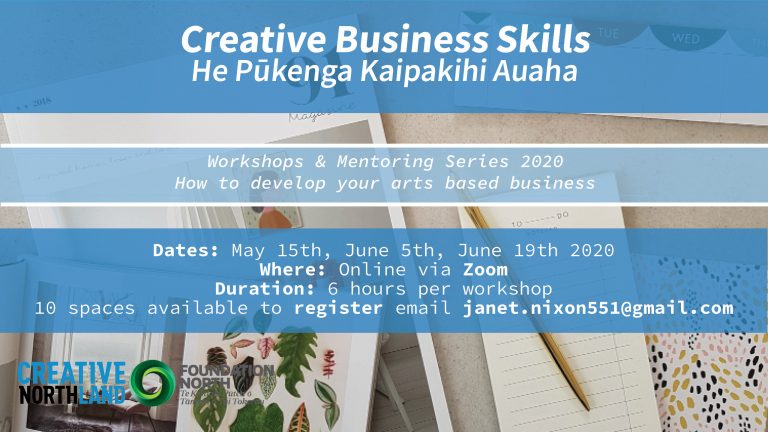 Creative Northland has teamed up with Janet Nixon, small business tutor and coach, to provide FREE business workshops and mentoring for all creatives now online via ZOOM. The three workshops are:
1. Strategic Planning for Creative People
Being in business, setting business goals, analysing your business environment & making action plans
2. Project Planning for Artists
Tools to put together a comprehensive plan to get your work into a gallery/show effectively and efficiently, or how to do the timeline and budget for your next proposal
3. Promoting your Creative Work
How to promote effectively and make your project a success.
To register contact janetnixon.551@gmail.com