ArtBeat is Whangarei's biggest FREE Interactive Arts Festival open to the whole community in Northland. For 2019 ArtBeat was held on Saturday 2 February 10am-4pm, in the beautiful Cafler Park in Whangarei. This community annual event attracts over 8,000 people each year. Where else can you bring your children and let them loose to experiment with all mediums of art all for FREE!?!? 
There is 7 different 'Zones' at the event as shown below: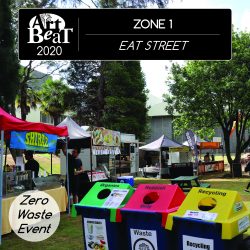 Zone 1 – FoodMarket
The food market is located in the area of Cafler Park directly behind the Whangarei Library and Forum North. There is an eating area with chairs and tables provided for people to sit and enjoy their food.
Stallholders: Cabbage Tree (Asian inspired food), Coffee Time, Sunway Food, Karaage Chicken, Nougat and Liquorice from Helen Sharp, Frenchy's Kitchen, Choice Blocks, Shiraz Indian Restaurant, Fruzo Supreme and Churros by Falafel Bros.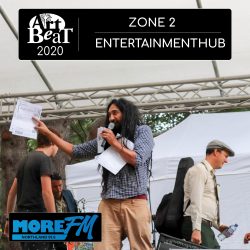 Zone 2 – Entertainment Hub
The stage includes a range of live performances from cultural dances, singing and theatre.
The MC, TOAST from More FM Northland keeping the crowd entertained and up to date with all the event activities throughout the day.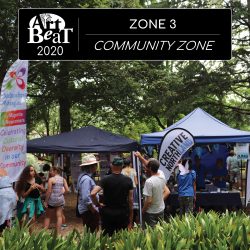 Zone 3 – Resene's Interactive Zone
Various FREE creative activities for kids and families to get involved in such as painting, beading, giant bubbles and more.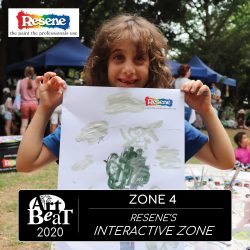 Zone 4 – Plus Chartered Accountants Neverland
If you want to get some beautiful face painting done by the teams from Northland Youth Theatre and Making a Scene then this is the place to be at ArtBeat! There is also a treasure hunt for all those little explorers.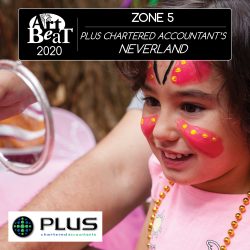 Zone 5 – Arts & Crafts Market
Packed in near the rose garden end of the park are the amazing arts and crafts stall holders. There's always unique products on offer that you won't want to miss out on!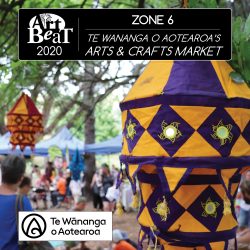 Zone 6 – Community Zone
The community zone is the place to get to know some of the not-for-profit organisations and events in Whangarei and Northland including ourselves Creative Northland.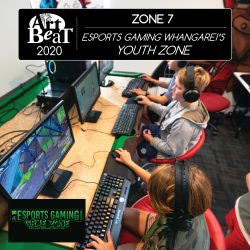 Zone 7 – Youth Zone
The youth zone was a new addition to ArtBeat 2019, taking place inside the Whangarei Youth Space building as well as on the grass outside. Esports Gaming Whangarei coordinated the zone working with other organisations/community members such as NorthTec, Whangarei Libraries and Wayne's Workshop. Activities taking place include gaming, cosplay, digital tech, and more! A good place for the older siblings to hang out while the younger ones are getting creative in the Interactive Zone.
Many thanks to all our wonderful sponsors & supporters who without we couldn't host this awesome event for the community:
21st Birthday ArtBeat film by Channel North